Hi! I'm Joddie Walker Clinical Director of Hummingbird Therapy Clinic.MSc, RP, CTRP-Clinical, D.A.A.E.T.S
I am bringing the knowledge and skills I have developed through thirty years of working with clients, developing and management of program and agencies, to clinically support the treatment team at Hummingbird Therapy Clinic.
I hold a Masters of Science in Forensic Psychology and I am a Registered Psychotherapist with the College of Registered Psychotherapists of Ontario, and a Certified Trauma Specialist from the National Institute for Trauma and Loss in Children. I hold Diplomate status with the American Academy of Traumatic Stress and is a National (USA) Credentialed Advanced Advocate. I have 30 years of experience with domestic violence, child sexual abuse, sexual assault, adult survivors of child abuse, families of homicide and first responders.
Read More
My philosophy of treatment is the use of evidence-based and trauma-informed practices in a strength-based, multi-disciplinary approach. Helping clients become empowered in their own healing, I am trained in TF-CBT, Eye Movement Desensitization and Reprocessing Therapy (EMDR), and Structured Intervention Trauma-Child and Adolescent (SIT-CAP). I specialize in
trauma treatment, grief and loss, depression, stress, and anxiety issues for children, adolescents, and adults.
My specialized area of expertise is providing treatment to first responders and their family members. I also offer treatment for those individuals who are in the helping profession who may be experiencing PTSD or secondary traumatic stress. I have a strong knowledge of first responder culture which allows me to build connections and understand the role that workplace culture has one's occupational stress injury. I offer one-to-one treatment for first responders and
also group therapy.
I have conducted training throughout the USA and Canada on topics such as line-of-duty death, victimology issues, sexual offenders, secondary traumatic stress and multi-disciplinary team approach to child abuse response and treatment.  I have conducted critical incident group debriefings for hundreds of front-line public health nurses and staff during the COVID-19 pandemic.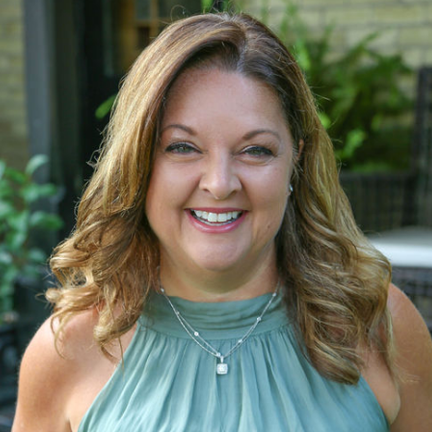 Joddie Walker, MSC, RP

Clinical Director, CTRI. Crisis and Trauma Resource Institute
I am bringing the knowledge and skills I have developed through thirty years of working with clients, developing and management of program and agencies, to clinically support the treatment team at Hummingbird Therapy Clinic.
As CTRI's Clinical Director, Joddie oversees the development of CTRI trainings. She provides clinical guidance to ensure the materials embody trauma-informed principles and are consistent with their values.
Joddie takes a multidisciplinary, strengths-based approach to counselling and uses evidence-based, trauma-informed practices. She believes curiosity and the desire for change can result in creative solutions for her clients. As a trainer, Joddie draws on the strength and resilience she has seen throughout her 30 years in the field to bring the workshop content to life.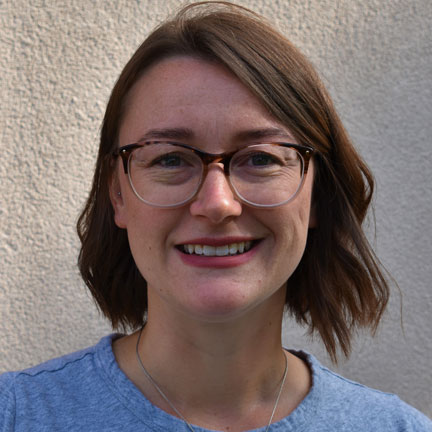 Hi! I'm Katie Koruna RP

As a registered psychotherapist, I offer an eclectic approach, combining the modalities I am trained in as well as that little hint of lived experience. I believe in the transformative power of an honest and understanding connection and I hope to become a support system for you, in the way that you need right now.
I hope you leave our work together feeling powerful enough to give yourself permission, to do the hard thing or to sit and just be. There is strength in taking that first step and I have the privilege of watching this happen. I work with folks across the lifespan and on all walks of life. I view client issues through a humanistic lens meaning I believe in the strength of the individual, their potential for growth and the client's ability to overcome.  I want to help folks move from their anxiety, depression, trauma, attachment issues and all of the things that keep them feeling 'stuck.'
Read More
An integrative approach means I draw from my training in EMDR (Eye Movement Desensitization Reprocessing), Cognitive Behavioural Therapy, Dialectical Behaviour Therapy, Trauma Focused CBT for Children and Emotion Focused Family Therapy (EFFT).  I have facilitated group therapy for kids and teens dealing with anxiety and have also co-facilitated critical incident debriefing sessions for teens.
Pairing instruction with intention, I dedicate time to helping others in Newmarket by volunteering with community meal programs. It is important to me to continue to give back to those in my community. Some of my hobbies include camping, cycling and reading as well as spending time with family.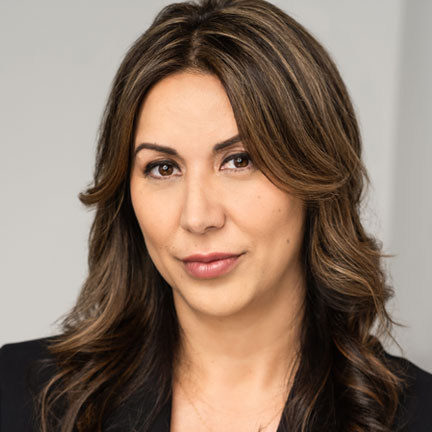 Hi! I'm Sara Staker

CSAT (candidate) IITP Certified Sex Addiction Therapist- Candidate, International Institute of Trauma & Addiction Professionals
Sara Stalker has been in the health and wellness field for over fifteen years. She holds a Master's of Arts in Counselling Psychology and is a Registered Psychotherapist with CRPO. She has always been committed to helping people understand the importance of the mind/body connection as evidenced by her work as a personal trainer and yoga instructor. Sara has a strong foundation of understanding first responders' unique workplace culture.
She worked with the Royal Canadian Mounted Police for several years as a civilian. Also, she has a close family member who was in the Armed Forces for twenty years and served in the war and worked as a civilian in Kandahar. Having worked closely with police officers in the RCMP, OPP and WPS she understands many of the challenges and struggles that come along with the role of a first responder.
Read More
Sara values the importance of helping within her own community. She offers peer bereavement support with two organizations in Ontario.
Sara's area of clinical treatment includes trauma, stress, pain management, grief and loss, life transitions, depression, anxiety, PTSD and childhood trauma. Her philosophy of treatment is to look at each person individually and help them identify their area need and together, formulate a treatment plan. Sara is a first generation Canadian and BIPOC. Understanding different cultures is important to her and she brings this lens into her treatment work.
Coming from a place of empathy and caring, Sara's hope is to empower her clients and to provide a safe inclusive space for healing. Sara is trained in many modalities such as cognitive behavioural therapy (CBT) and solution-focused therapy (SFT) as well as mindfulness techniques.
Sara offers:
Cognitive Behavioural Therapy (CBT)
Acceptance and Commitment Therapy (ACT)
Dialectical Behavioural Therapy (DBT)
Contemplative End of Life Care certification
Areas of Speciality:
• Trauma
• Anxiety and Depression
• Grief and Loss (loss of a loved one, pet, relationship, job)
• Childhood Sexual Abuse
• Self Esteem
• Interpersonal Conflicts
• Life transitions
• Palliative care
• End of Life Care
• Relationships (including separation and divorce)
• Stress
• Chronic Pain
• Headaches and Migraines
• IBS
• Sleep issues
• Sex Addiction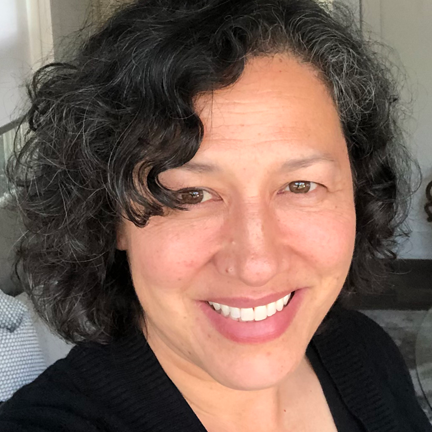 Hi! I'm Veronica Hyatt

Veronica is a Registered Psychotherapist with The College of Registered Psychotherapists of Ontario and a Professional Member of the Canadian Art Therapy Association. Over the last 20 years she has worked in a variety of settings supporting children, youth, young adults and adults dealing with issues including: trauma, anxiety, depression, family breakdown, eating disorders, substance abuse, cancer, ADHD and autism. Veronica's approach is informed by Trauma Informed Cognitive Behavioural Therapy, Art Therapy, Mindfulness, Trauma Informed Yoga, Cognitive Processing Therapy, Critical Incident Debriefing and Emotion Focused Family Therapy.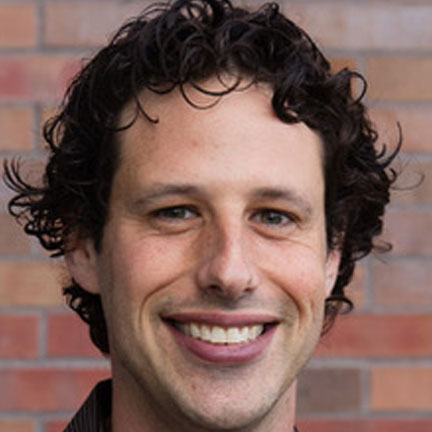 Hi! I'm Jeremy Greenburg
Jeremy is a Registered Psychotherapist with The College of Registered Psychotherapists of Ontario. He graduated with a Master of Education in Counselling Psychology from the University of Toronto and now has over 20 years of professional experience in higher education, specializing in Counselling and Psychotherapy as well as teaching.
Jeremy listens without judgement, for understanding and with empathy. He tailors his approach to match the client's needs and goals. He aims to help the client strengthen their resilience, skills and coping strategies. He has extensive experience treating anxiety, depression, trauma (PTSD), addictions, grief, relationship difficulties, life transitions and identity exploration.
Read More
Jeremy supports people from various communities: First Responders (and their loved ones), Indigenous peoples, Sexual Violence survivors, 2SLGBTQ+ , BIPOC, Couples and Families and, adolescents and adults.
His therapeutic specialties include anxiety/panic and depression, workplace/school stress and conflict, relationship and transitions and grief. Jeremy's utilizes Cognitive Behavioural Therapy, Dialectical Behavioural Therapy and Emotional Focused and Prolonged Exposure Therapy.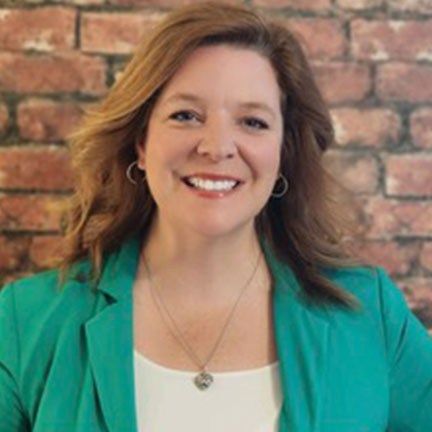 Hi! I'm Kim Rasmussen,
RP, Canadian Counselling and Psychotherapy Association

As a Registered Psychotherapist with The College of Registered Psychotherapists of Ontario (CRPO) and a Professional Member of the Canadian Counselling and Psychotherapy Association, Kim is dedicated to providing her clients with a safe and nonjudgmental environment.
With 25 years of experience in the addiction and mental health field, Kim has developed a compassionate and client-centred approach that focuses on her clients' strengths and needs through a trauma-informed lens.
Read More
She utilizes a variety of evidence-based treatment modalities, including Motivational Interviewing, Cognitive Behavioural Therapy (CBT) Dialectical Behavioural Therapy(DBT) and Acceptance and Commitment Therapy (ACT), to help her clients achieve their therapeutic goals.
Kim's approach to therapy is to create a safe and supportive environment where clients can feel validated and empowered to make changes. She believes in working collaboratively with her clients to develop a treatment plan while balancing providing support and validation with concrete change strategies.
In addition to her professional work, Kim enjoys spending her personal time engaging in activities like reading and spending time out on the water swimming, paddleboarding, and boating.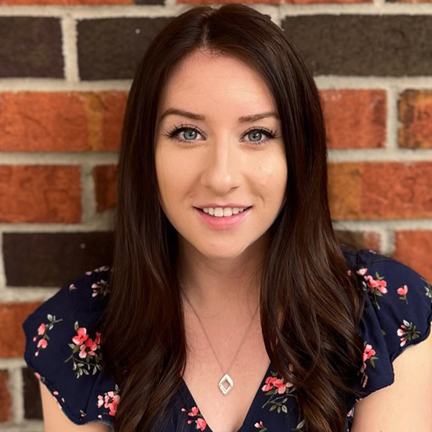 Hi! I'm Rebecca Krawiec
RP-Qualifying
I'm a Registered Psychotherapist-Qualifying with the College of Registered Psychotherapists of Ontario. I have several years' experience in working as a youth counsellor at a longer-term (1 year+) live-in addiction treatment center for adolescents. I have also been a volunteer crisis responder for a crisis text line providing people with support during difficult moments. I hold a Masters of Arts in Counselling Psychology, Post Graduate Certificate in Addictions and Mental health, as well as a Bachelor of Arts degree in Forensic Psychology and a minor in Criminology
and Justice.
Read More
My area of interest includes continuing to support adolescents, and young adults struggling with addictive behaviours, and other mental health issues including depression, mood disorders, and trauma responses and related disorders.
In our work together, we can focus on developing coping skills, and build upon your strengths to create hopeful visions of the future. I welcome anyone who is in need of space held for deep reflection, to gather insight, to process heavy emotions, to express difficult thoughts and feelings, to cope with traumatic stress, and work through internal conflicts.
I work with an eclectic approach using different evidence-based practices and modalities, such as Acceptance Commitment Therapy (ACT), CBT, strength-based, DBT, just to name a few, in order to find what works best for you as a unique individual.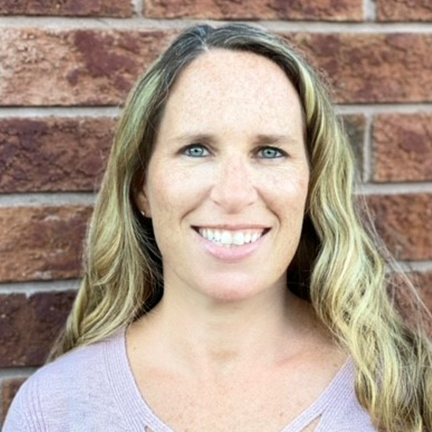 Hi! I'm Melanie Doyle
RP (Qualifying)
I am a Registered Psychotherapist-Qualifying with the College of Registered Psychotherapists of Ontario and I look forward to working with you! I hold a Master of Education, and a Master of Counselling Psychology and have over 25
years experience in healthcare and higher education.
I offer a calm and welcoming atmosphere to our counselling sessions, where trust can be built.
Read More
While I believe in the effectiveness of specific modalities such as Cognitive Behaviour Therapy (CBT), Solution-Focused Brief Therapy (SFBT) and Emotion Focused Therapy (EFT), I tend to use a variety of evidence-based trauma-informed therapeutic techniques that I will tailor to your individual needs. I believe you are the expert of your own life and I am here to provide non-judgmental, empathic support and guidance along your therapeutic journey. As we work together my hope is that you will increase your own self-awareness, consider new perspectives and learn to use healthy coping strategies so you can live a fulfilling and meaningful life.
I am passionate about working with first responders, and their families as well as families of individuals with eating disorders. Additionally, I support individuals, couples and groups that may be struggling with various issues that include but are not limited to anxiety, depression, grief, trauma, eating disorders, ADHD, relationship and family issues. I am passionate about developing a safe, nurturing and collaborative relationship with all of my clients.
You are not alone, I believe that you have landed on this page for a reason; there is great strength and resilience inside of you and I am here to help you rediscover it and harness it towards overall wellness, one step at a time.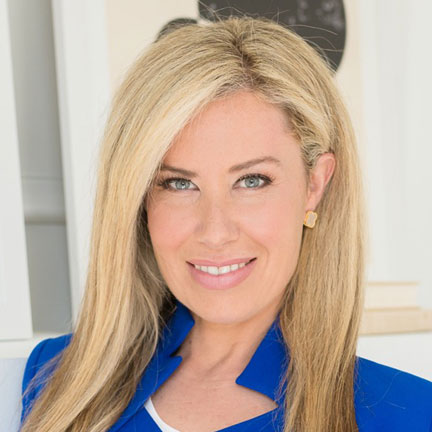 Hi! I'm Courtney Bradley

(Qualifying)

 
Hello. My name is Courtney, and I am a one of the Therapists here at Hummingbird. I am bio mom to a 6 year old, step-mom to a 14 and 17 year old and over the years have become friends and allies with my husband's ex. Life is busy but also abundant. While I adore our blended family, I also understand the hard work, love and complexities a blended family and step- parenting can bring about. Working with individuals and couples through these unique experiences is a passion of mine. Together, using attachment theory and a relational framework, we will work to conceptualize your families' unique structural changes, losses, and adjustments.
Read More
I adore those in the twenty something stage of life. I believe these developmental years are tricky and filled with societal pressures amongst other things. The transition between teenage and adulthood is not easy. It is my pleasure to help you navigate these complex waters to set the stage for a healthy and fulfilling adulthood. At the heart of my clinical practice is the belief in being collaborative, compassionate, and supportive of you always. I can sometimes bring about some humor, as I think it's important to be able to find the light, but my goal is always to create a safe environment for you to risk and try something different. I work with individuals and couples.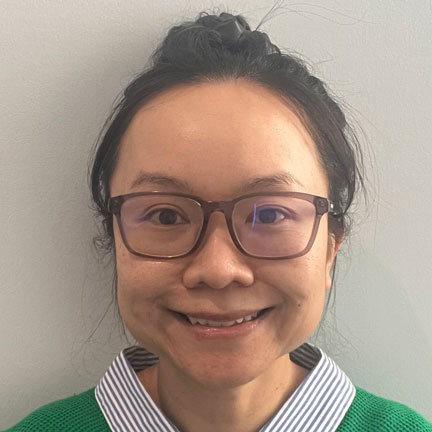 Hi! I'm Wendy Lee, MA, RP, CCC

I am a Registered Psychotherapist (RP) and a Certified Canadian Counsellor (CCC) with over 15 years of experience working with individuals and couples who struggle with trauma, PTSD, anxiety, depression, low self-esteem, insomnia, grief and loss, relationship issues, acculturation issues, and transitions through difficult life circumstances. I have also received advanced training in prenatal and postpartum care and have supported many women through their transition into motherhood. Wendy is trained in Eye Movement Desensitization and Reprocessing Therapy (EMDR), Cognitive Processing Therapy for PTSD (CPT), and Gottman Method Couples Therapy. I offer sessions in English and Cantonese.
Read More
My approach is non-judgmental, collaborative, and professional. Drawing from various evidence-based approaches, I create a therapeutic experience that is unique to every client's needs and circumstances. I often utilize Eyes Movement Desensitization and Reprocessing (EMDR) when working with clients who have experienced trauma, anxiety, depression, and other distressing life experiences. EMDR focuses on facilitating the conditions for the brain to reprocess difficult memories so that clients can have peace with them.
Therapy is a time and space for you to share your stories and to freely explore your feelings, emotional reactions, thoughts, and behaviors without judgment. It is also an opportunity for you to receive empathetic support and guidance on how to address challenging issues in life. I feel truly rewarded to witness the journeys of many clients on their road to recovery and self-discovery as they moved through difficult situations using their strengths and coping skills learned in our sessions.
"Our wounds are often the openings into the best and most beautiful part of us."
― David Richo
Read More
I am passionate about health advocacy and health education, volunteering both as a peer mentor and advocate for a registered charity that is close to my heart.  I participate in speaking engagements to promote awareness, programs and services that benefit those affected by disease, along with their loved ones.
In my spare time, you can find me dragon boating with a wonderful group of breast cancer survivors!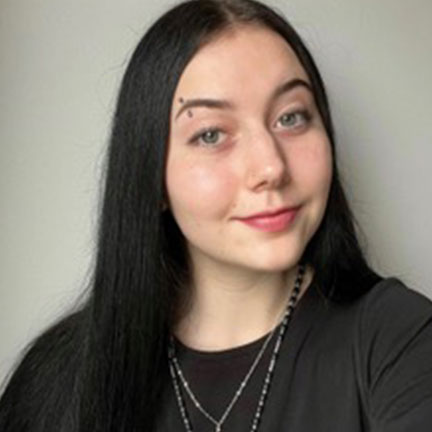 Hi! I'm Tristan Sawyer,
Research and Social Media Assistant

I'm completing my Honors Bachelor of Arts degree in Psychology at the University of Waterloo. I am passionate about learning and sharing knowledge, and creating impactful content for those in need of information for mental health wellness.