I specialize in working with adults, adolescents and children with anxiety disorders, mood disorders, trauma-related disorders, and substance use difficulties. I also work with individuals who want to learn better coping strategies for dealing with difficult life events and transitions.
I provide evidence-based and trauma-informed interventions through the use of: Trauma Focused Cognitive Behavioural Therapy (TF-CBT), Cognitive Processing Therapy (CPT), Eye Movement Desensitization and Reprocessing Therapy (EMDR), and Structured Intervention Trauma-Child and Adolescent (SIT- CAP). I specialize in trauma treatment, grief and loss, stress and anxiety issues for children, adolescents and adults. My additional areas of expertise include a sub-specialty with first responders and their families and other professionals who are in the helping profession who may be experiencing PTSD or secondary traumatic stress.
Offering clinical psychotherapy services for:
Mood Disorders
Self Esteem
Parenting- Intergenerational Trauma
Trauma and PTSD
Grief/Loss
Anxiety/Panic
Depression
GROUP INTERVENTIONS:
Critical Incident Group Debriefings in response to a workplace/school based critical incident or pandemic stressors.
Virtual, Online or Hybrid Options
My private practice has
three areas of specialty: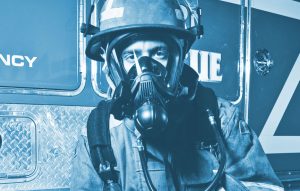 1) First Responders who have experienced trauma through their personal and/or professional lives.
Joddie Walker appears as guest speaker, discussing First Responder stressors during the pandemic.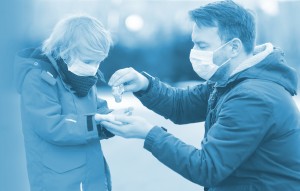 2) Children who have experienced trauma or attachment disruptions. I love to crack the code on their behavioral difficulties and support the adults in these children's lives too.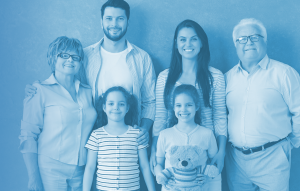 3) Individuals experiencing disruption in their lives due to anxiety, trauma or mood disorders.
Through my private practice and research, I've learned the importance of developing skills based on using interventions from disciplines like Interpersonal Neurobiology, Polyvagal Theory & Interventions, Positive Psychology, Mindful Parenting, Cognitive Behavioural Therapy, Cognitive Processing Therapy and Eye Movement Desensitization and Reprocessing.
In caring for the people I work with, I don't approach it from a textbook or an academic exercise. I approach it from what I have learned about how safety and trust have been shattered and how people can move towards resilience. As I follow alongside the journeys of those I work with, I teach them the actionable skills and strategies that will build personal resilience, to (re)gain a peaceful and prosperous life and a resilient family.
My experience in treating children of trauma didn't start in the graduate school classroom. It actually started in a courtroom where I witnessed child witnesses recount their own victimization in front of the very person that harmed them. And, these children had to demonstrate courage by talking about their experiences in front of strangers, supressing terror and shame in effort to hold the person accountable for their actions. So my knowledge in supporting children who have experienced trauma didn't start in a graduate school classroom.  It started within my career and launched me forward in creating interventions that would help children and families heal from their experiences.
Over the past 8 years, I have specialized in treating first responders who have a clinical diagnosis of PTSD, anxiety and/or depression. I understand the role that workplace culture has on the first responder. I also see that behind the badge is a beating heart. First responders are unique and I value the trust they develop in our work together.
You just need the skills to cultivate calm in the chaos and tame the stress that comes from serving others.
I am bringing the knowledge and skills I have developed through over thirty years of training and working with clients to other therapists, individuals, and teachers. The impact of your resilience and calmness can make a huge difference in people's lives.
My commitment to the healing process and resilience doesn't end when I leave the counselling room. My vision is to provide a supportive educational environment for psychotherapists, teachers, and parents to enhance their skills through actionable strategies related to neurobiology, resilience, and mindful parenting.
I hope you will join me in this journey!
Method of Payment:
Benefits that cover Registered Psychotherapist (submission to insurance by client);  Psychologist (Supervised Practice).
Rates & Insurance
I work with the various referral sources and payment sources, as well as private pay arrangements.
Fees are $195.00  plus HST per treatment hour for Registered Psychotherapist.  $200.00 for Psychologist (Supervised Practice)

Payment Methods:  Cash or cheque and E-Transfers are the current forms of payment.
Cancellation Policy:  If you do not attend your scheduled therapy appointment and you have not notified me at least 24 hours in advance, you will be required to pay the full cost of the session.  Most referral sources do not reimburse for missed sessions and consider this the client's responsibility.